Syd Strike has conducted numerous performance audits for companies wishing to enhance business performance through good systems and motivated people. During the process of interviews it has always been interesting to note how often one of the greatest problems encountered in reaching high performance is that of poor communication. It isn't that management go out of their way to starve people of information. Often communication fails due to 'busyness' and due to a lack of adequate systems.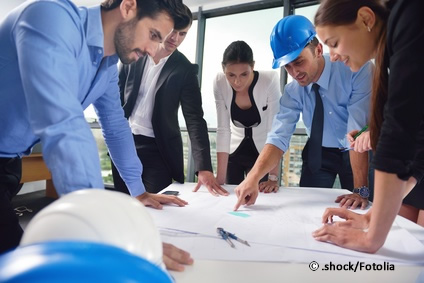 Of course communication is a wide area to cover either in a bulletin like this or in a training course. However here are some pointers that may help you think about what is happening in your work place:
Do you have a system for effective two way communication and does it work? Some companies have systems where employees sign to say that they have received communication, and this sometimes works. However it often deteriorates into a bureaucratic burden that excites nobody.
Do your managers communicate informally and frequently to their teams and not just wait until the next meeting? – which may in any case be postponed! Through the many audits and surveys conducted by Syd Strike Training Solutions we have learned that to employees information is sometimes like gold. It owes its value to its scarcity. Equally we have learned that managers who keep their teams informed because they value each team member enjoy more loyalty and support from their teams.
Do your managers hold brief (10 minute) information sessions daily? It isn't always practical but where this can be done then both efficiency and morale are often improved. Giving five or ten minutes before each shift, to chat and inform, perhaps over a cup of coffee, is good for team building and improves communication.
Do problems occur through what appear to be insensitive or badly timed emails? Emails are a great tool in modern business but they can become a curse as well as a blessing. Some companies make rules about the use of emails, length, when to use and not to use etc. Perhaps 'speaking before writing' is a good practice to learn.
Consider the following:
If the purpose of the communication may be contentious or in any way sensitive – do it in person. You can follow up in writing if this is required.
If you wish to praise this will likely be well received in writing and verbally.
If you need to be sure that people have the facts right then emails are great – maybe after a phone call or meeting on some occasions. On all occasions get someone to look over instructions you put in writing. What may seem an assertive memo to you may appear aggressive to the reader.
Do your telephonists give the right impression when they pick up the phone? We all know that first impressions count and yet many first line operators are not properly trained. Here are a few standards to get you started:
Answer promptly – what is your standard?
Speak positively with words and attitude
Give the correct greeting – what is your greeting?
Take a message if the intended receiver is not at his or her desk
End in positive and professional manner
Do not transfer a call unless there is a recipient at the other end
Smile while you dial
Do you know the four roles in effective communication?
Senders role
1. Decide objectives
2. Choose style and method
Receivers role
3. Understand
4. Give feedback
Did you know that some people would rather wither away than receive public praise, whilst others thrive on it?
There is so much more to learn about effective communication skills.
Click here to receive our communication skills prospectus giving you a preview of how your company can benefit from fresh, creative and motivational communication skills training