This month's theme - Targeted Leadership Training
If you look around you will find targeted dog training, targeted fitness training and targeted "allsorts"!!! This month we are introducing "Targeted Leadership Training" as delivered by Syd Strike Training Solutions.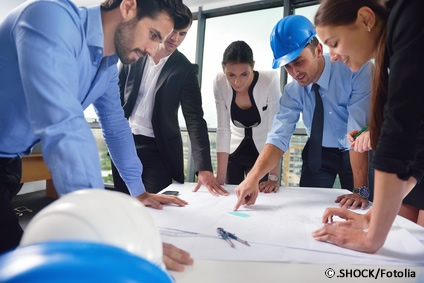 In this Issue:
---

•
For Managers: How to get a pay rise
•
For HR Managers: 5 tips for targeting leadership development
•
For Trainers: Ideas for delivering targeted leadership training programmes
•
Training in Action: The Syd Strike approach
•
Offer of the Month: Free consultation
•
The Light Touch: The indispensable man
•
Quote of the Month: Insanity
•
Next month's theme
For Managers – How to get a pay rise!!!
Looking for a pay rise? Why not? You are as good as others who are paid more than you! BUT what are you truly worth? Perhaps a look at this from the eyes of your manager may help. Doing the day job is not usually enough. Your managers need to see results that have a positive effect on performance, motivation and profit.
So, here are some questions you may wish to ask yourself to consider what you are worth and what you are contributing to your organisation …
What have you achieved in the past twelve months?
What will you achieve in the next twelve months? … and how will you convince your manager that you will achieve your goals?
What has been your impact on your organisation's goals?
What is your powerful, measurable contribution to your organisation? – Would your manager agree?
How are you different and more valuable than other managers?
What gaps in your performance or your team's performance would your manager identify? And therefore, how would your manager rate your team's performance on a scale of one to ten? – do you have an improvement plan? You are your team's leader!
Hope these questions get you thinking. Please feel free to have a different opinion or add your own thoughts. The purpose of this topic is to get you thinking and hopefully acting.
For HR Managers – 5 tips for targeting leadership development
HR Managers are very often charged with the task of 'sorting out managers' and training is often offered as the solution. As a tool for development, management development programmes work well, but when there are specific problems and issues that are not being resolved, then more specific action may be required. Whereas management development training may be described as developing managers, targeted training may be described as solving specific management problems and issues. Here are five tips to help you get started at targeting your management training…
Take time to be sure of the problem – this will involve asking the right people about the problem, and may be achieved through semi structured interviews, group discussion or localised motivation type surveys.
Avoid assumptions – collect facts and don't be swayed by authority – it's not about agreeing with people, it's about being honest and constructive.
Give a true report and make it realistic and offer 'big' possibly 'outrageous and daring' suggestions for solving the problems – after all when you keep doing what you always do … and it doesn't work … you need something new – not everyone will be happy!
Be clear with senior management about what you are about to undertake – people will need to be challenged and change will be inevitable – some of this may affect your paymasters!
Design a training programme that will be flexible – you will need to change it as you go … once you get digging you don't know what you will unearth.
For Trainers – Ideas for delivering targeted leadership training programmes
Dare to do something different!!!
Here are some ideas …
Challenge the status quo – frank discussions with your internal customers … senior management and HR
Ask around either formally or informally … find out what is going on… move away from the bog-standard management courses … at least for a while
Get teams engaged … perhaps with team building events where people have fun, work together and can speak their minds – be open and non-judgemental
Use a blend of skills training and know-how with facilitating and one to one coaching
Use 360-degree feedback tools and other self-awareness tools … get your managers looking in the mirror!
Be non-judgemental at all levels – we are all in this together
Don't deliver boring training programmes … people look for something different
Use outside help … people often feel more comfortable with independent, non-biased support
Want some help? Click here or give Syd a call directly 07966 486546
Training in Action - The Syd Strike Approach
Whilst we deliver numerous management development programmes for our clients we don't accept that traditional training is always the solution. Our approach to targeted training is …
Our business is about providing solutions not training events … so when approached by our clients our first task is …
Find out what's happening and what solution you are seeking … not what training you need – then we facilitate discussion that provides information and helps our customers be very clear of the real need … we often ask the question "If we could wave a magic wand, what would you want to be different?"
When we are clear of the problem we explore solutions that address the problem, will be appropriate to our client's organisation, culture and budget and will get results
We design the strategy and plan the programme alongside our client … this may involve …
Group training
360 degree and self-awareness activities
One to one coaching and support
Facilitation sessions
Exploring organisational structure
Exploring senior management team effectiveness
Team building
Skills training
Setting up mentoring schemes
Shaking up the managers
Change management programmes
Strategic facilitation session
Whatever is needed to get the job done!
Constant review and adaptation of the programme is essential
The journey of change never ends … we keep in touch, revisit and offer on going support
If we can help you design your strategy, please contact us for a free consultation
Please ask us about:
OFFER OF THE MONTH
Contact us now for your FREE consultation with no strings attached.
You can share your problems, ideas or simply ask us questions … you don't have to use our services.
Offer ends 15 July 2018
The Indispensable Man
"The definition of insanity is doing the same thing over and over and expecting different results."
Albert Einstein
NEXT MONTH'S THEME:
Managing where it matters



Syd Strike Training Solutions
Yarm House
2 Hawkridge Close
Stockton on Tees
TS17 0QS
Tel: (01642) 767913
Email: info@sydstrike.co.uk
Web: www.sydstrike.co.uk
Sign up to our Releasing
People Potential ebulletin today
and enjoy monthly free tips on:
| | |
| --- | --- |
| • | Managing people for performance |
| • | Increasing performance and profitability |
| • | Building an enthusiastic and loyal workforce |
| • | Designing creative and effective training programmes |
| • | Getting the most from your training budget |
| • | Effective coaching and mentoring |