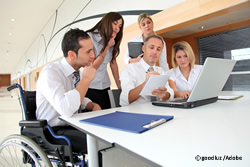 Rising stars bring success to your organisation. Syd Strike and his team have been working with companies for several years helping them to release their people potential and enjoy the benefits of improved business performance and profits, as a result of building highly motivated teams.
Many of our clients continue to 'light the sky' when it comes to developing people. Their 'rising stars' are destined to become the 'next generation' of leaders. Syd and the team have delivered bespoke management training for our clients taking management teams, supervisors and potential leaders through a series of modular leadership training supported by coaching where everyone enjoyed the benefits and many people realised new potential.
Managers and team leaders are now taking more ownership of the development of their teams resulting in new initiatives, including improved communication, department team building events owned and delivered by team leaders and staff, as well as other new training initiatives.
One senior manager in local government identified a need to nurture talent for the future as well as encouraging some highly motivated members of staff who, given the right support could fill future management vacancies. The 'Rising Stars' programme gave several employees the opportunity to join a department mentoring scheme and plan their future development.
The programme commenced when team leaders were asked to identify potential leaders within their departments and nominate them for the programme. The rising stars enjoyed a leadership training course delivered by Syd where they were able to experience simulated leadership situations, discuss the traits and qualities of the leader and learn some leadership skills. During this course they were observed by one of their senior leaders and Syd gave every rising star feedback which was the commencement of a process to help them to identify mentors who were subsequently trained in mentoring skills.

The programme was a huge success and both mentees and mentors enjoyed the programme. Their senior manager said that the programme had been a great opportunity to develop good people within the department as well as an opportunity for successful managers to experience the role of mentor.
Rising stars are truly enjoy the benefits of the programme. Here are some of their reflections:
"As you already know I've had some good news! I applied for the Senior role in my department and was interviewed last Friday and offered the job. I consider that being on the Rising Stars programme has helped me achieve my goal and is a good acknowledgement that my hard work is recognised and appreciated."
"Well for me, the programme might not necessarily look like it's changed anything but I feel like I have a lot more direction in my work life now... in just 3 mentoring sessions I seem to have come on leaps and bounds in recognising where I am and what I want to do, and I feel more confident in my abilities to achieve what I want to."
"So far I have attended a three day team leader course with Syd, there were team leaders from various sections of the organisation and even though I am not in a team leader role I fitted in and had the confidence to participate in all the interactive activities. Over the three days we covered three modules:
Coaching and Development
Coaching for achievement
Coaching for motivation
Job shadowing the Team Leaders is something I am still ongoing with, but I feel this will benefit me as it is an opportunity for me to see what the teams' leaders various roles and duties are… It has given me the opportunity to have an insight, so that if I was to apply for a team leader role in the future I would not be doing so 'blindly'."
"I am now much more aware of the many different management styles and techniques used by the managers and team leaders I work with and what motivates them, as well as how they motivate others. I am now keen to develop my 'Robin' skills further and maybe get the chance to put some of what I have learned/studied into practice."
Syd and his team continue to support companies in developing coaching and mentoring programmes as well as delivering exciting and powerful leadership training courses.

Now - is the time to be planning for the future and to be prepared for every challenge. Contact us NOW to discuss how you can develop your rising stars.